Posted by Lindsey Holy on Jul 15th 2019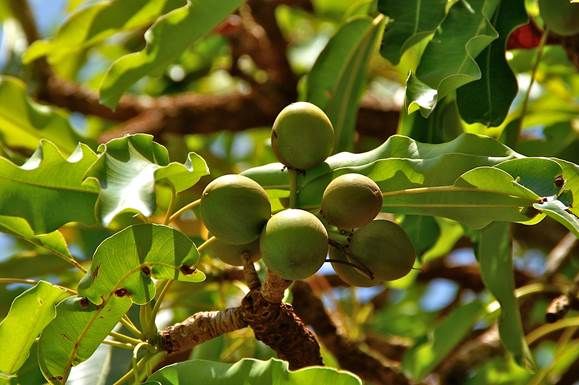 Scientific Name: Butyrospermum parkii
Family Name: Sapotaceae
* Certified Organically Grown
* Certified Fair Trade
African Shea Butter has been used for centuries for its unsurpassed ability to protect and regenerate the skin. It comes from the nut of the Karité (ka-ree-tay) tree, which grows throughout West Africa. Karité can grow up to 20 meters high, and its trunk can reach up to 1 meter in diameter. It produces its first fruit when it is about 25 years old, and reaches full production at the age of 40-50, and can live up to 300 years. The fruits of the Karité tree resemble large plums, approximately 3-6 cm. The Karité nut is edible and contains 1-3 seeds surrounded by a thin brittle hull. The creamy substance, known as Shea butter, is produced from these seeds.
The name Karité means the Tree of Life, due to the multitude of important uses that Shea butter provides. In Africa, it is used in daily cooking, and also taken therapeutically for colds and flus. In the Yoruba tradition, Shea butter is the ceremonial food for the Orisha's: Obatala, Olokun, and Orumila. Shea butter is used on newborns and infants daily to protect their sensitive skin from irritants. It is also used extensively by the elderly to treat afflictions of the joints and to maintain the suppleness of their skin. Many people use it regularly on their feet to heal cracks made by the dry Sahara dust.
The fruits of the Karité tree are traditionally harvested by village women. The process of making Shea butter starts with the separation of the kernels from the hulls by pounding them. They are then kept at a low simmer by adding small amounts of water and continuous stirring. The Karité is poured into calabashes, stirred, and the impurities skimmed off. This process may be repeated several times until the Karité is a creamy natural color
The therapeutic properties of African Shea butter are numerous. Recently advocated as a cosmetic ingredient, Shea butter continues to pique the interest of cosmetic chemists the world over.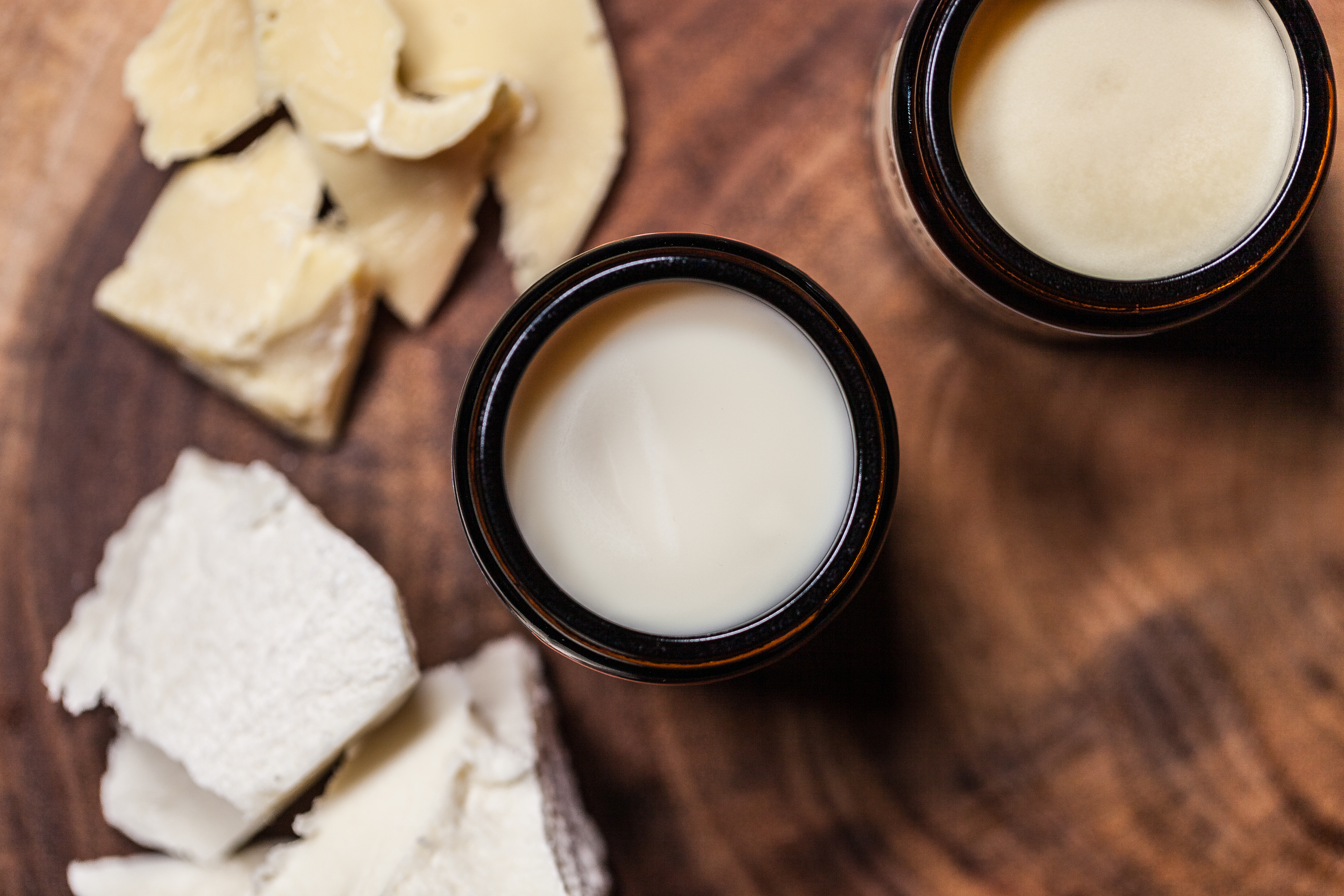 What Vitamins + Nutrients are in African Shea?
Rich in Vit E and A
High in essential fatty acids
How to use African Shea Butter and African Shea Oil:

While there are many ways that you can utilize shea butter, we wanted to offer up some of our favorite methods of incorporating this botanical into our daily routines!
1.Use as a lotion or moisturizer for overall nourishing support!
2.Mix with favorite scented body lotion for extra moisturizing skin benefits.
3.Mix with one or two drops of your favorite essential oil for a spa-like massage experience.
4.Apply generously to hands before bed and cover with gloves for a deeply hydrating treatment overnight.
5.Apply generously to feet before bed and cover with socks or plastic wrap for a deeply hydrating treatment overnight.
6.Heat it up in your hands and use it as a massage balm for fatigued muscles and joints.
7.Shea butter can be used as a help minimize the effect done to the skin by sun, wind, and cold.
8.Apply on your eyelids before your powder eye makeup to intensify the color and make it last longer.
9.Brush a small amount on eyebrows to keep them in place.
10.Mix with a little bit of blush for an instant super-moisturizing, non-sticky matte lipstick.
11.Apply on the cheeks for highlight and an extra-hydrated glow.
12.Apply before body glitter to make your shimmer hold better.
13.Make your makeup multitask by mixing with a powder blush for a creamy cheek color.
14.Use as a lip balm to deeply moisturize lips so that they feel smooth all day.
15.Use as a backup moisturizing balm when you run out of eye cream or eye serum.
16.Put it on top of nails after a manicure to make the paint color shiny and luminous.
17.Use on nails and cuticles, for stronger, shiny, healthy-looking nails.
18.Soothe razor burn irritation by applying a very thin layer on the skin after shaving.
19.Mix with your hair conditioner for a deep, nourishing hair treatment.
20.Put some around the hairline before color application to protect the skin from stains.
21.Use on hair to sculpt (curls, fohawk, dreadlocks, even beard care)!
22.Tame frizzy hair with a small application at the roots or on fly-aways.
23.Pat some on baby's bum to avoid irritation for their sensitive skin (test first!).
24.If pregnant apply to belly to support the skins stretch and elasticity.
25.It is also good for the soothing of the sore and cracked nipples of nursing mothers.
As we said, there are many ways that you can use shea butter and these really are just a few! If you have a way that shea butter is incorporated into your routine, let us know!
All Shea Butters are not Equally Effective.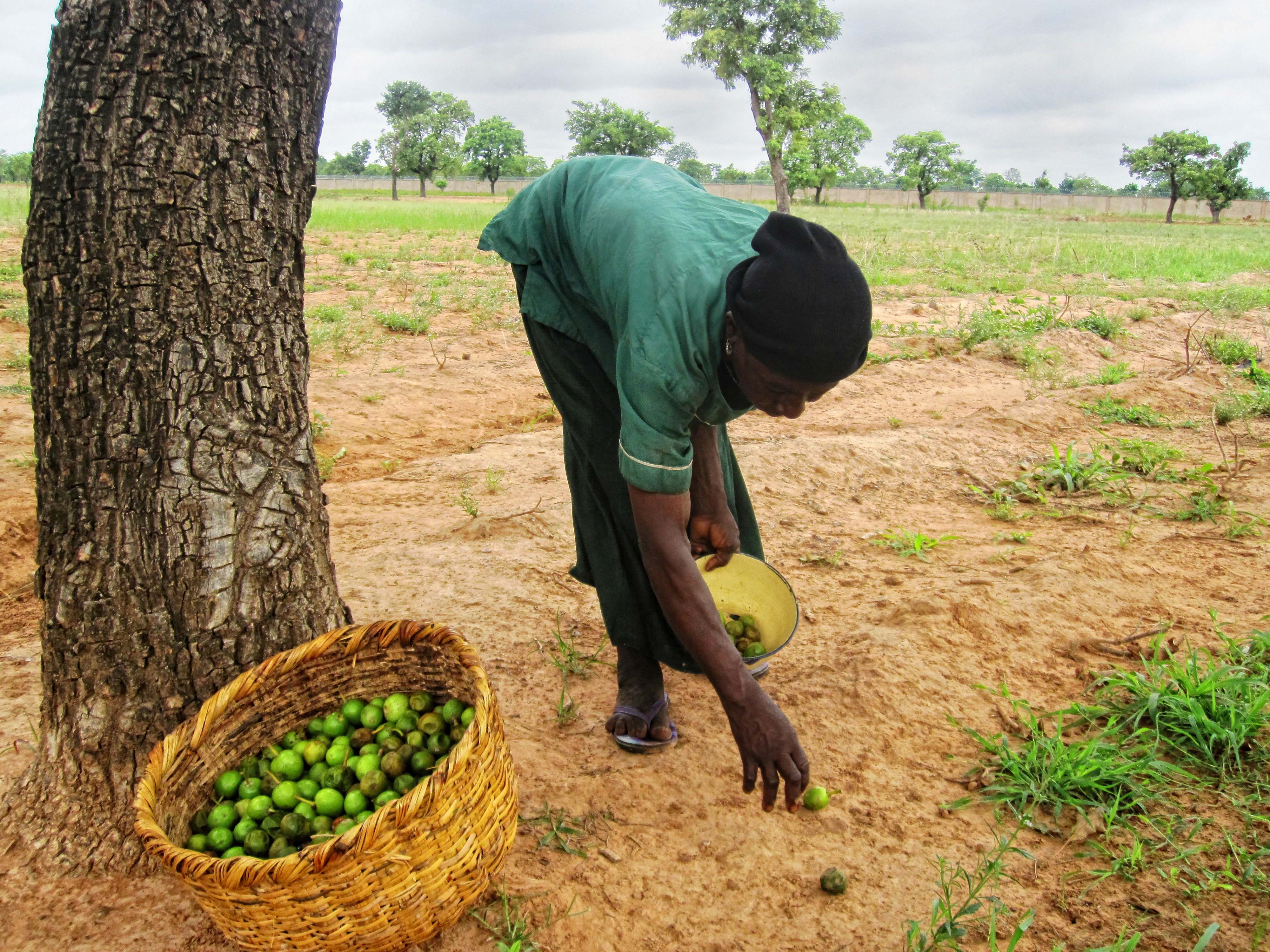 Only high quality, unrefined Shea butter can offer the healing benefits mentioned above. Once Shea butter is aged or loses its natural integrity through high heat refinement, many of these wonderful benefits are lost. Although moisturizing, Shea butter that has been over-processed, bleached and deodorized, is ineffective in assisting with many of the skin conditions listed. That is why Inesscents™ uses only organic, unrefined Shea butter processed according to traditional methods and fair trade standards.
At Inesscents™, we work to embolden West African communities through the fair trade of indigenous resources. We abide by Fair Trade principals, guidelines and ethics, as well as through Certified Organic practices and principals.
When you purchase your shea from Inesscents™, you are not only supporting a small, women run business; you are also supporting a global movement of women empowerment. We firmly believe that the cooperation + support of people across the globe is an essential part of building sustainability in all communities.