Posted by Lindsey Holy on Aug 14th 2019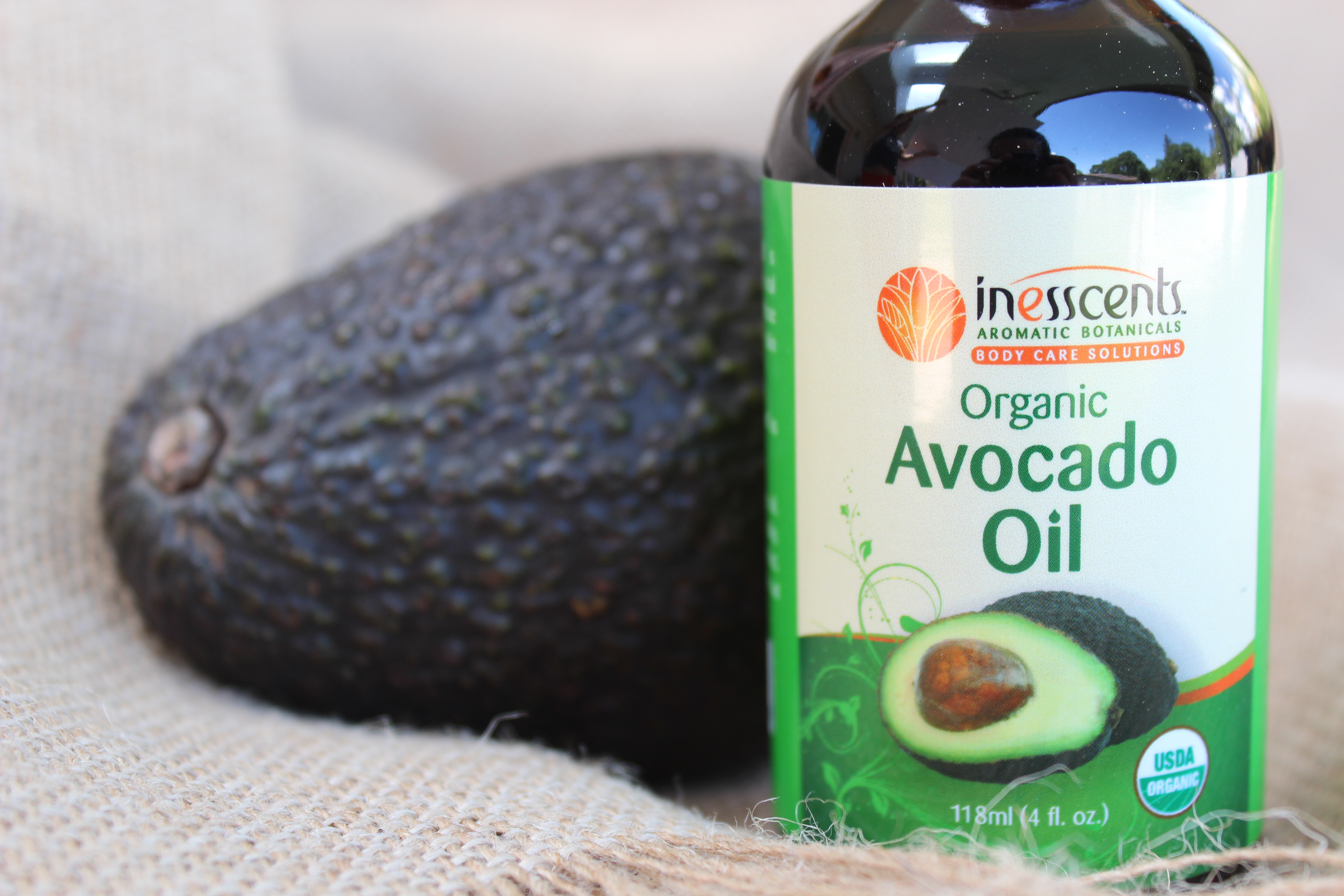 Carrier oils and essential oils are made from plants. Carrier oils are used to dilute essential oils and "carry" them to your skin. That's because essential oils are potent and can cause irritation when applied directly to your skin. Most carrier oils are unscented or lightly scented and don't interfere with an essential oil's therapeutic properties. They may be used alone or with other oils to nourish your skin.
Keep reading to learn more about choosing the right carrier oil, some of the different carrier oils available, and more.
Essential Oils vs. Carrier Oils
Essential oils are distilled from the leaves, bark, roots and other aromatic portions of a botanical. Essential oils evaporate and have a concentrated aroma. Carrier oils, on the other hand, are pressed from the fatty portions (seeds, nuts, kernels) and do not evaporate or impart their aroma as strongly as essential oils. Carrier oils can go rancid over time, but essential oils do not. Instead, essential oils "oxidize" and lose their therapeutic benefits, but they don't go rancid.
Why Use a Carrier Oil?
Carrier oils are useful when working with essential oils because it is sometimes necessary to dilute pure or 'neat' oils. Essential oils can be powerful when they are highly concentrated and may cause skin irritation in some people. By diluting the essential oil using a carrier oil, it can allow those with sensitive skin to enjoy essential oils that they otherwise might have a hard time with. It can also be supportive to simply carrying essential oil blends into a product such as a salve or elixir, utilizing natural plant derived scents.
How Do You Use Carrier Oils?
Carrier oils are wonderful to have around the house because they can be used alone as their own wonderful single ingredient product, or, as mentioned above, you can mix in your favorite essential oils to create a signature body oil or perfume just for you. We recommend applying carrier oils to the body after bathing.
Shopping For Carrier Oils
Where?


Trends are changing, but most typical vegetable oils sold in grocery stores are not cold-pressed. Instead, the oils are processed using heat. For the most nourishing, freshest carrier oils, strive to shop with retailers and suppliers that specialize in the sale of natural skin care ingredients. Your local health food or nutrition store may be a good source for carrier oils as well as online at inesscents.com.
Processing Method


Shop for carrier oils that have been cold pressed or cold expeller pressed. This indicates that the oil has been pressed from the fatty portions of the botanical without the use of added heat. The process can still generate heat due to the friction of the method, but cold expeller pressed oils are processed under conditions that keep the heat to a minimum. Oils that simply say expeller pressed have not been processed to maintain low heat levels. When oils are processed without cool conditions, the high temperature degree and duration of the processing method can harm the fragile nutrients in the oil.
Packaging


Sometimes as a consumer, we do need to choose a book by its cover (so-to-speak)! When you're looking to purchase high quality carrier oils, packaging does make a difference. Clear glass bottles do not protect the oils from damaging sunlight. Dark glass such as amber or cobalt helps to keep out deteriorating sunlight, so look for brands that bottle in this fashion.
Our Top Suggested Carrier Oils:
1. Organic Clear Jojoba Oil: Inesscents™ Organic Clear Jojoba Oil is cold-pressed and produced by a Certified Organic Farm in Arizona, where Jojoba is native. The Jojoba seed is crushed to obtain a brilliant golden liquid and is then filtered through clay to remove color and natural scent. This oil provides moisturizing and nourishing benefits for all skin types.
2. Organic Golden Jojoba Oil: Cold-pressed and produced by a Certified Organic Farm in Arizona, where jojoba is native. The seed is crushed to obtain a brilliant golden liquid, providing moisturizing and nourishment for all skin types. Jojoba Oil contains many beneficial fatty acids and helps promotes radiantly beautiful skin.
3. African Shea Oil: Inesscents™ African Shea Oil deeply penetrates and moisturizes the skin, protecting against the damaging effects of the elements. It is rich in hydrating fatty acids to promote a luxurious elegant feel. Suitable for all skin types.
4. Organic Avocado Oil: Inesscents™ Organic Avocado Oil is a cold-pressed, ultra-rich and nutrient dense body oil that is full of vitamins and essential fatty acids beneficial for the skin. This rich, green oil is made from the fresh meat of the avocado and supports the skin's ability to retain moisture. If it is a color and odor that is pleasing to your senses, then enjoy its healthful benefits to the skin and hair.
Find these oils and more in our Body Oils section. ***All of these can be used as stand-alone products or as a carrier oil.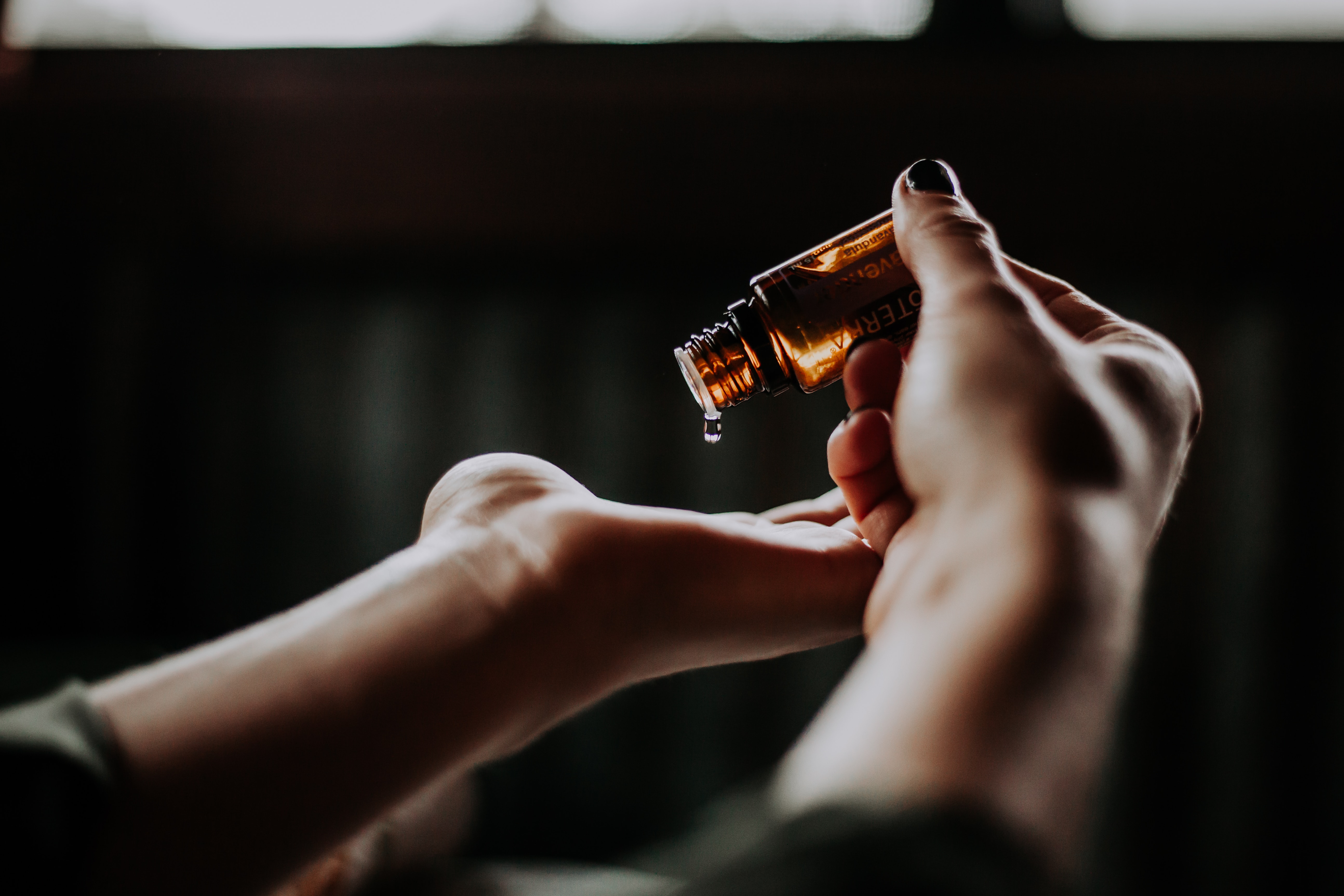 What's the Perfect Ratio Between Essential Oil and Carrier Oil?
The art of understanding the mixing processes is somewhat trial and error, depending on the strength of your essential oil, how much of it you are using and how much carrier oil you have to start with. For a simple recipe, you can follow something like this as a template and break it down in half, or double it if you're feeling spunky and have a lot of product on your hands.
4 oz organic carrier oil + 35 to 40 total drops of organic essential oil(s).
Carefully pour all essential oils into a glass bottle, add carrier oil or herbal infused oil, and shake or roll bottle until you feel the substances are well mixed together. Because you are working with natural products they can tend to separate if you're not suing them regularly so always shake well before use.
Remember, it's all about what smells good to you. Start by adding small amounts of essential oils to your carrier oil, and add in more as needed. Craft, blend and create.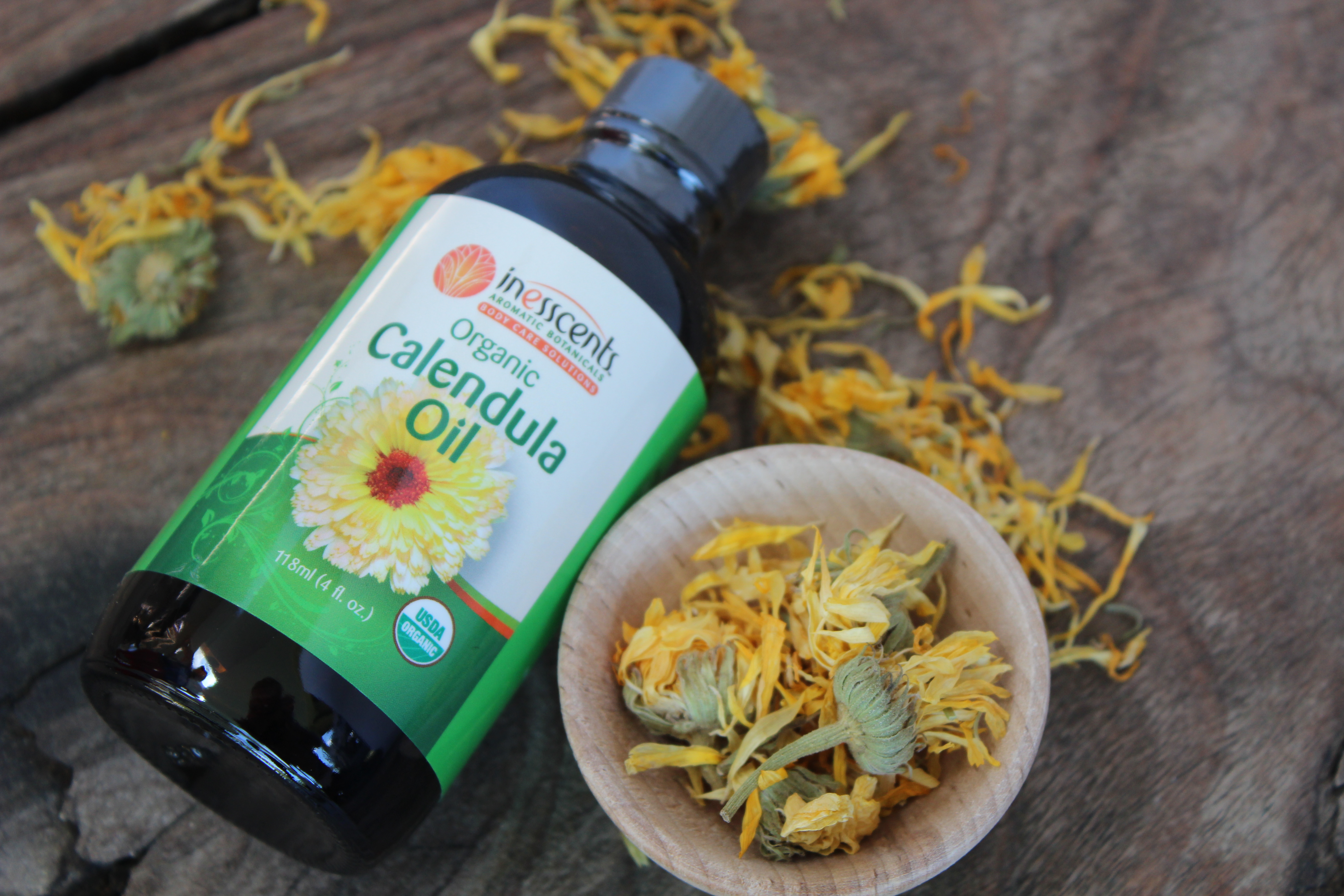 Choosing Your Oil
Each carrier oil offers a different combination of properties and characteristics. The choice of carrier oil can depend on the benefit being sought.
Natural lotions, creams, body oils, bath oils, lip balms and other moisturizing skin care products are also made using vegetable (carrier) oils. From a simple essential oil/carrier oil blend to a more complex natural lotion, your choice of carrier oil can make a difference in the properties, color, overall aroma and shelf life of your final product.
Why Buy From Us?
At Inesscents™, we only offer the highest quality, certified Organic, purest carrier oils. Also called base oils, our carrier oils help dilute and enhance essential oils so you can obtain the very best benefits and receive promising results. From seed to shelf you can trust our products through every step of the process – and while you're visiting, check out our DIY recipe page for more recipes and at-home do it yourself projects.